Zero-Waste Home Design Guide
Many people try to live a greener, more sustainable lifestyle by recycling and buying secondhand goods. Adding zero-waste practices to your daily routine is another way to achieve this goal. While it may seem challenging, it only takes a few small changes to cut back on how much waste your family produces.
In terms of interior design, one way to adopt zero-waste practices is to be more mindful about choosing sustainably sourced furniture and decor. Starting with your outdoor furniture may be the best option if you want to make a gradual transition towards a more environmentally-conscious way of life. Check out this post to find some chic and comfortable suggestions for your zero-waste patio layout.
Overview
In this article, you'll find information about:
Zero-waste living lets you reevaluate the products you use so you can make more eco-friendly choices.
What is the Zero-Waste Philosophy?
Despite what the name may suggest, zero-waste living is far less restrictive than you might think. People who follow the zero-waste philosophy understand that producing no trash at all is an unrealistic goal. Instead, they make environmentally-conscious purchases and reuse what they can to limit the amount of material they throw away.
The zero-waste lifestyle is about setting realistic goals to limit the amount of material waste that ends up in landfills.
How to Create a Zero-Waste Home
Switching your habits to live a zero-waste lifestyle takes time and practice. With a few tweaks to your daily routine, you can minimize your family's waste production little by little. Rather than going big with sweeping changes that are hard to adhere to, try adopting some of these smaller steps to get your zero-waste transition underway:
Use Recyclable Products: Switching to recyclable, biodegradable products is essential to living a zero-waste lifestyle. As such, you should limit single-use plastics in your home by switching to reusable water bottles, straws and hand soap dispensers. You can also start bringing your own paper or fabric bags with you when you go shopping.
Avoid Fast Fashion: Mass production of fast-fashion garments and decorative items often results in higher carbon emissions and more pollutants in the soil and water. Investing in high-quality clothing and furniture materials is a more environmentally friendly alternative.
Buy Local and Plastic-Free Purchase snack foods and pantry items in bulk rather than in individually wrapped packages to create less garbage. If possible, skip plastic-wrapped meat and bread by shopping at local farmer's markets.
Shop Second-Hand: Thrift shops are excellent for those looking to keep furniture, decor, clothing and appliances out of landfills longer. When choosing second-hand vs. new furniture and clothing, you may have to scrub out stains, sew up torn fabric and make other repairs to your purchases.
Try new design styles: While some of the more popular design trends can be a bit lavish and excessive, other decor styles are ideal for zero-waste homes. Minimalism is all about keeping things simple and sparse by sticking to the bare essentials, while bohemian and modern layouts establish a simple yet unique vibe full of second-hand and repurposed items.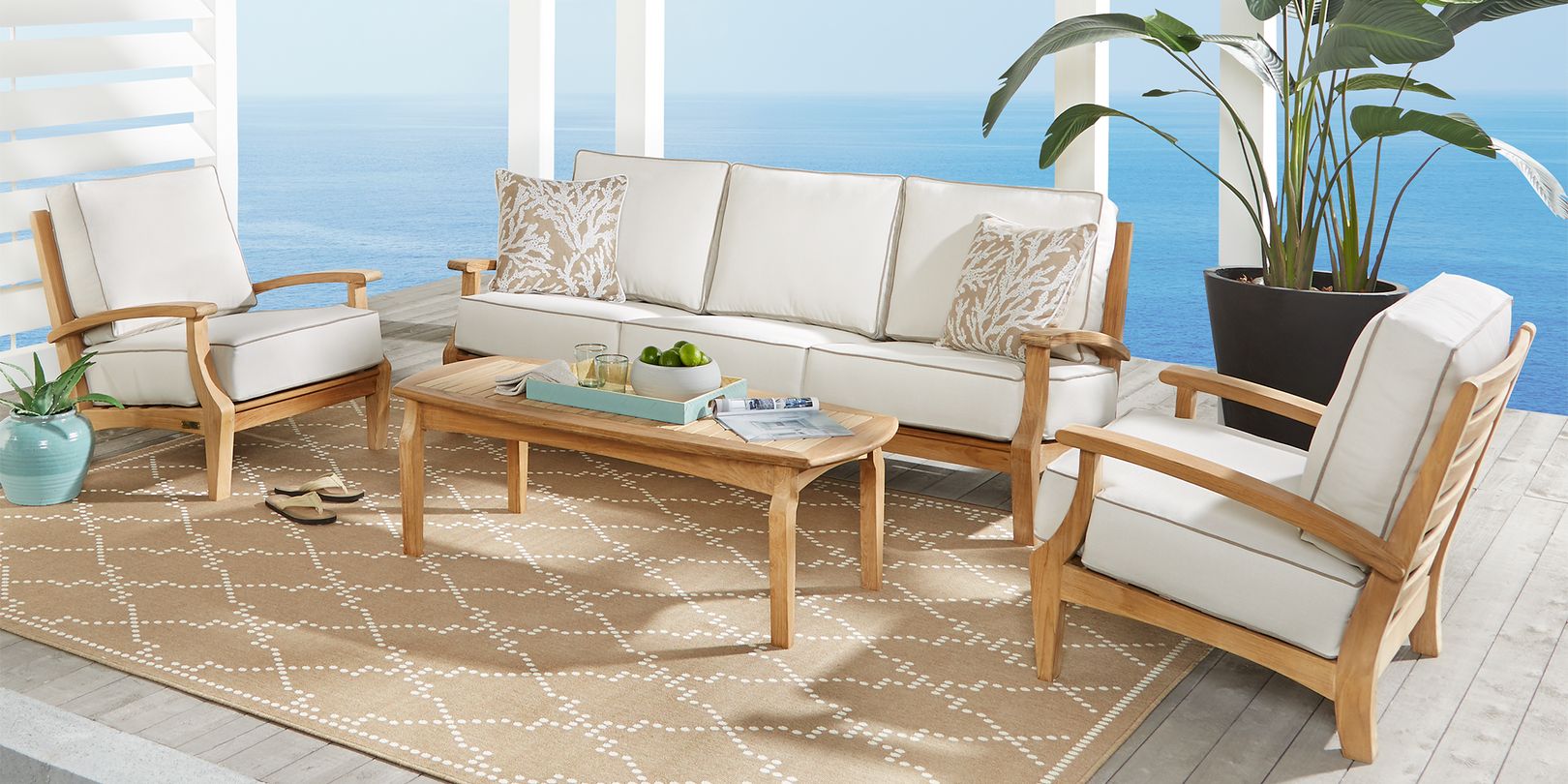 Taking small measures to limit household waste production lays a solid foundation for this lifestyle change.
Furnishing Your Zero-Waste Home
When it comes to buying patio furniture that suits a zero-waste lifestyle, certain furniture materials may be a better option than others. For example, furnishings with natural wood and metal components typically undergo a more sustainable manufacturing process, resulting in less pollution and waste. So choosing tables, seating and dining sets with these materials is an excellent eco-friendly option.
Along with prioritizing non-synthetic goods when shopping for outdoor decor, consider selecting items featuring strong, sturdy materials. Invest in tightly-woven wicker furnishings, heavy-duty steel and wrought iron pieces and solid teak furniture. Thanks to their tough materials, these items tend to withstand wear and tear better than some other options.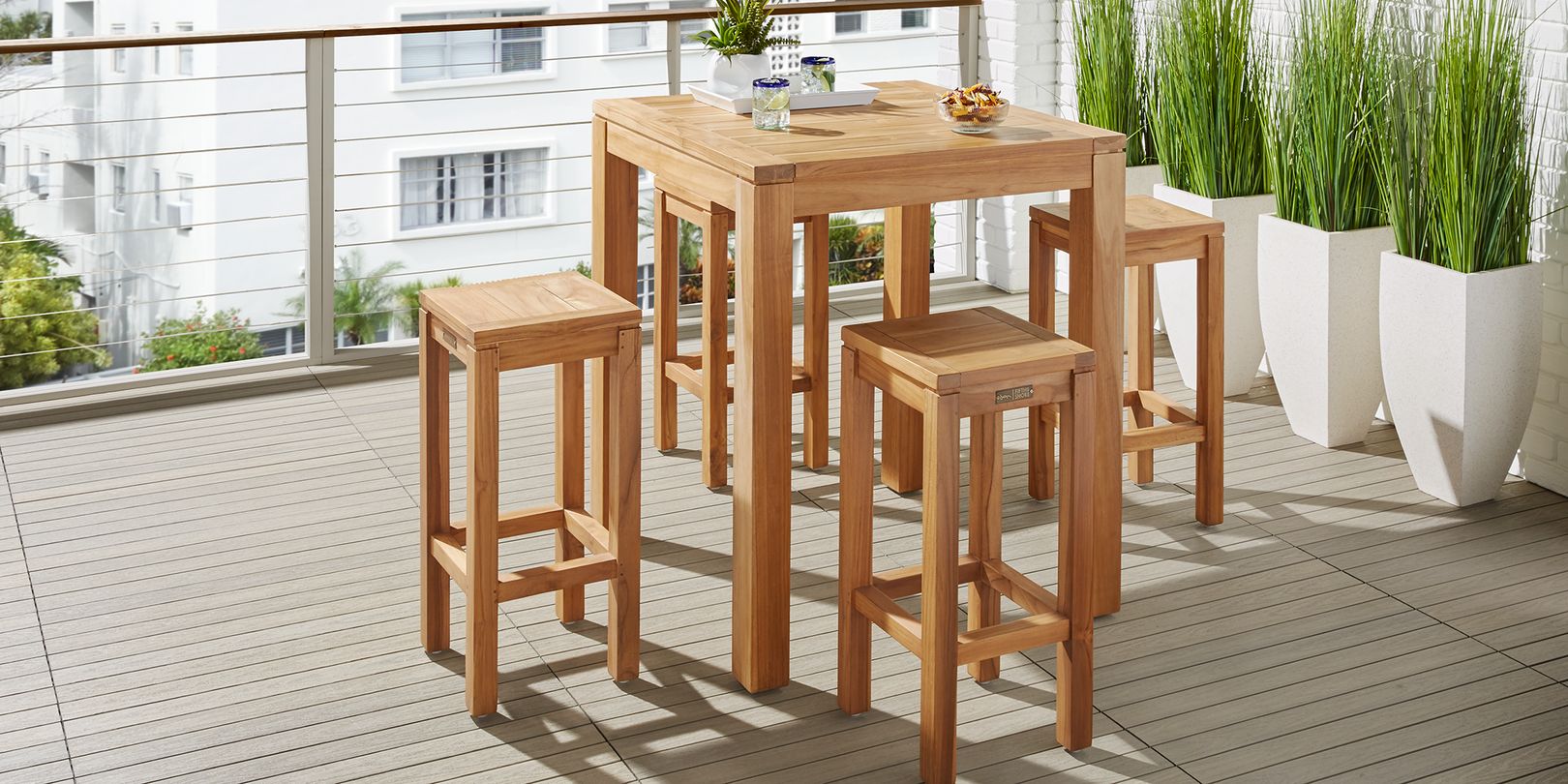 Natural furnishings produces less waste than products full of plastics and alloys.
Using Plants as Zero-Waste Decor
Houseplants like ferns and succulents are perfect natural accents for zero-waste homes. Garden boxes and planters full of lush green foliage and bright, colorful blooms add a refreshing quality to your patio layout. At the same time, growing your own herbs and vegetables can help you cut down on the plastic packaging that usually comes with store-bought produce.
Plants are a great, biodegradable option for patio decor.
Select Multi-Functional Furniture
Zero-waste living is about getting as much use out of your furniture as possible. One way to accomplish this is to choose multi-purpose pieces for your patio. When you select dual-purpose decor, you'll be able to purchase fewer furnishings, use the products you buy longer and have fewer items to throw away once it's time to replace them.
Rather than buying seating and storage pieces separately, select outdoor storage benches, chairs, and ottomans to hold your patio pillows, pool toys and gardening tools. You can also choose modular daybeds that separate into multiple seats and bar and bistro sets with drawers to hold napkins and silverware.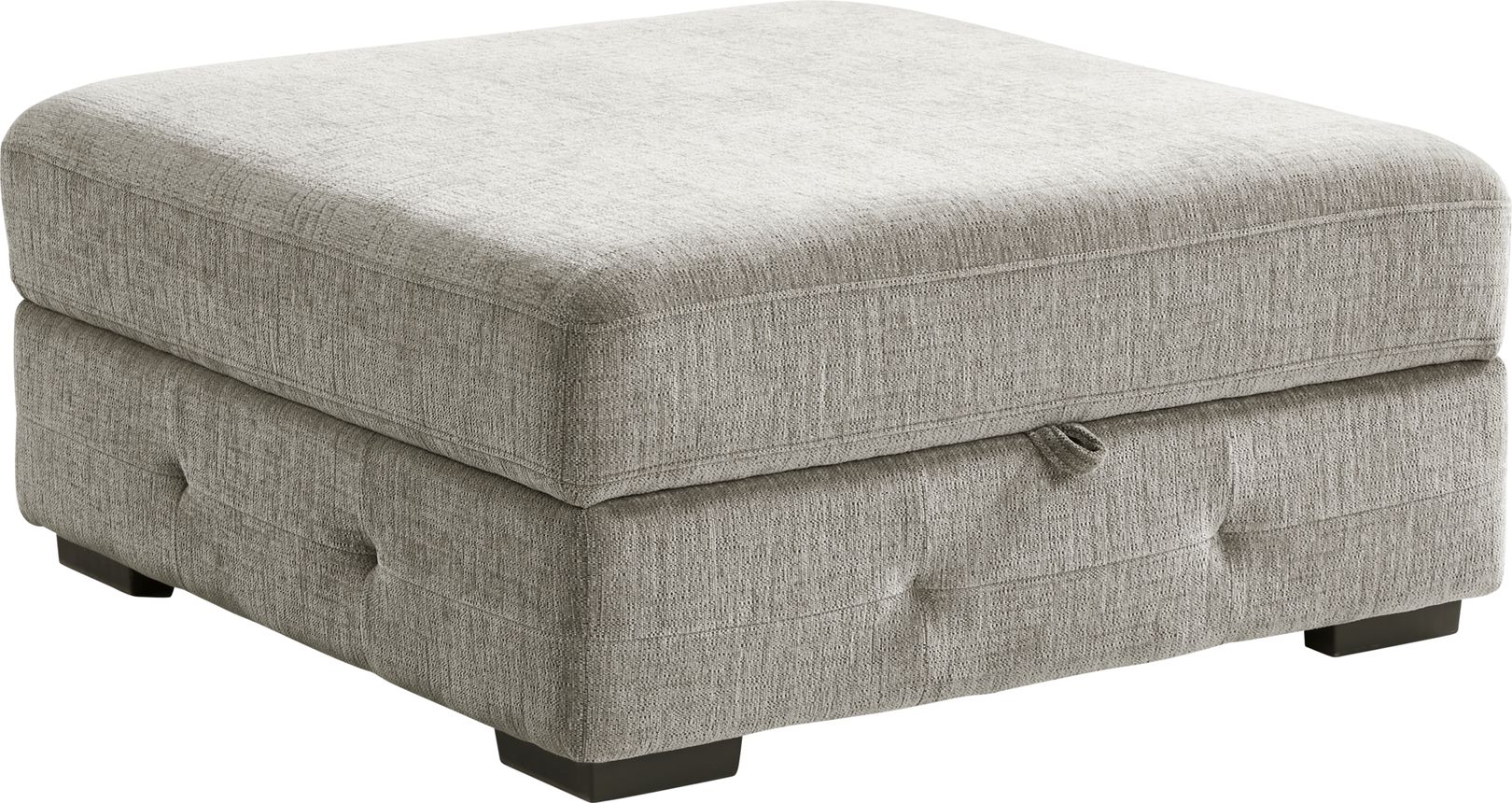 Buying multi-purpose pieces lets you use less furniture in your design and gives you fewer items to throw away in the future.
Maintenance and Upkeep
Performing regular furniture maintenance and investing in cleaners and covers may help extend the life of your furniture, keeping it in use and out of landfills even longer. Wiping up spills, refinishing chipped or faded frames and stitching up tears in your outdoor furniture fabrics is an efficient way to help your outdoor seating, dining and decor pieces stay comfy and beautiful over time.
Although switching to a zero-waste lifestyle may seem like a drastic change, it only takes a few small steps to get started. Try implementing the suggestions in this post as you shop for sustainable patio furniture and decorate your space with eco-friendly furnishings. Once your zero-waste patio design is in place, you can apply some of these principles to the rest of your home.